Dansville High School

Welcome to Dansville High School!
Dansville High School offers the best of small and large school settings in that each student is known personally by the staff, while being exposed to a wide variety of educational opportunities. The strength of our program is the experience, expertise and dedication of our staff who are committed to providing learning opportunities that are developmentally appropriate and academically challenging. We strive to meet the emotional, social, and academic needs of all our students.
If you want additional information or if you would like a personal tour of Dansville High School, please contact us.

August 5, 2022
Special Board of Education Meeting
There will be a Special Board of Education Meeting held on Monday, August 8, at 6 PM in the Board Room.
July 26, 2022
Board of Education Meeting
Board of Education Meeting, Dansville Middle School Commons, August 22, 2022 at 6 PM
July 20, 2022
6th Grade Orientation
6th Grade Orientation will take place August 9, 2022, from 4:15 PM to 6:00 PM in the Middle School Commons
July 20, 2022
Back-to-School Bash
Dansville Schools' Elementary Back-To-School Bash is August 11, from 5:00 PM - 6:30 PM
June 20, 2022
Registration Day
Dansville Schools' Registration Day is Tuesday, August 9, from 7:30 a.m. to 4:00 p.m.
District-wide Registration Day

Calendar:

District Calendar

First Day Students - Half Day

Calendar:

District Calendar

NO SCHOOL

Calendar:

District Calendar

NO SCHOOL

Calendar:

District Calendar

Half Day PD Students only

Calendar:

District Calendar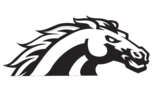 Dansville Schools Athletics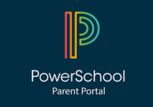 PowerSchool Parent/Student Login