District News & Events
December 10, 2018
Construction Update Dec. 10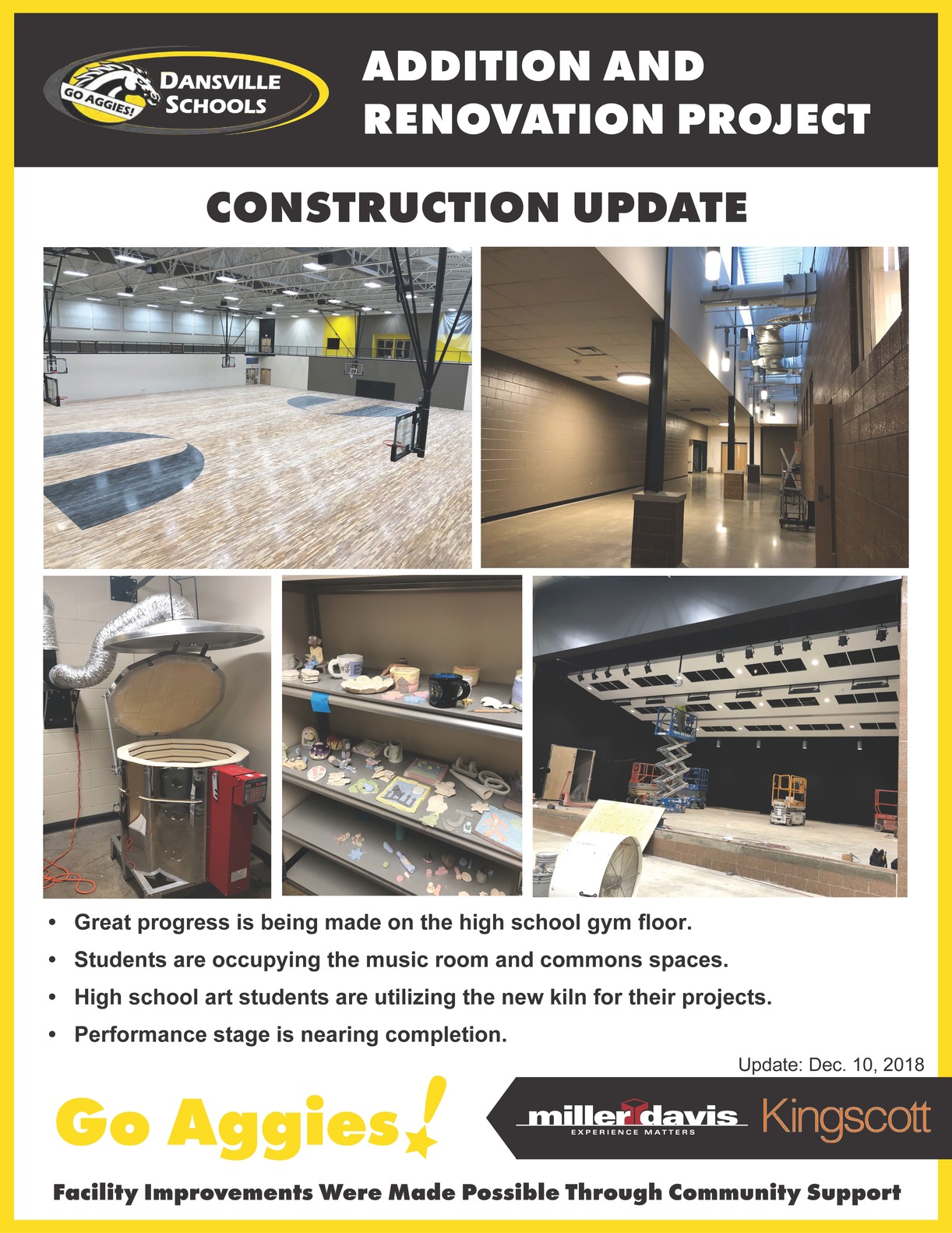 November 19, 2018
Construction Update Nov. 19, 2018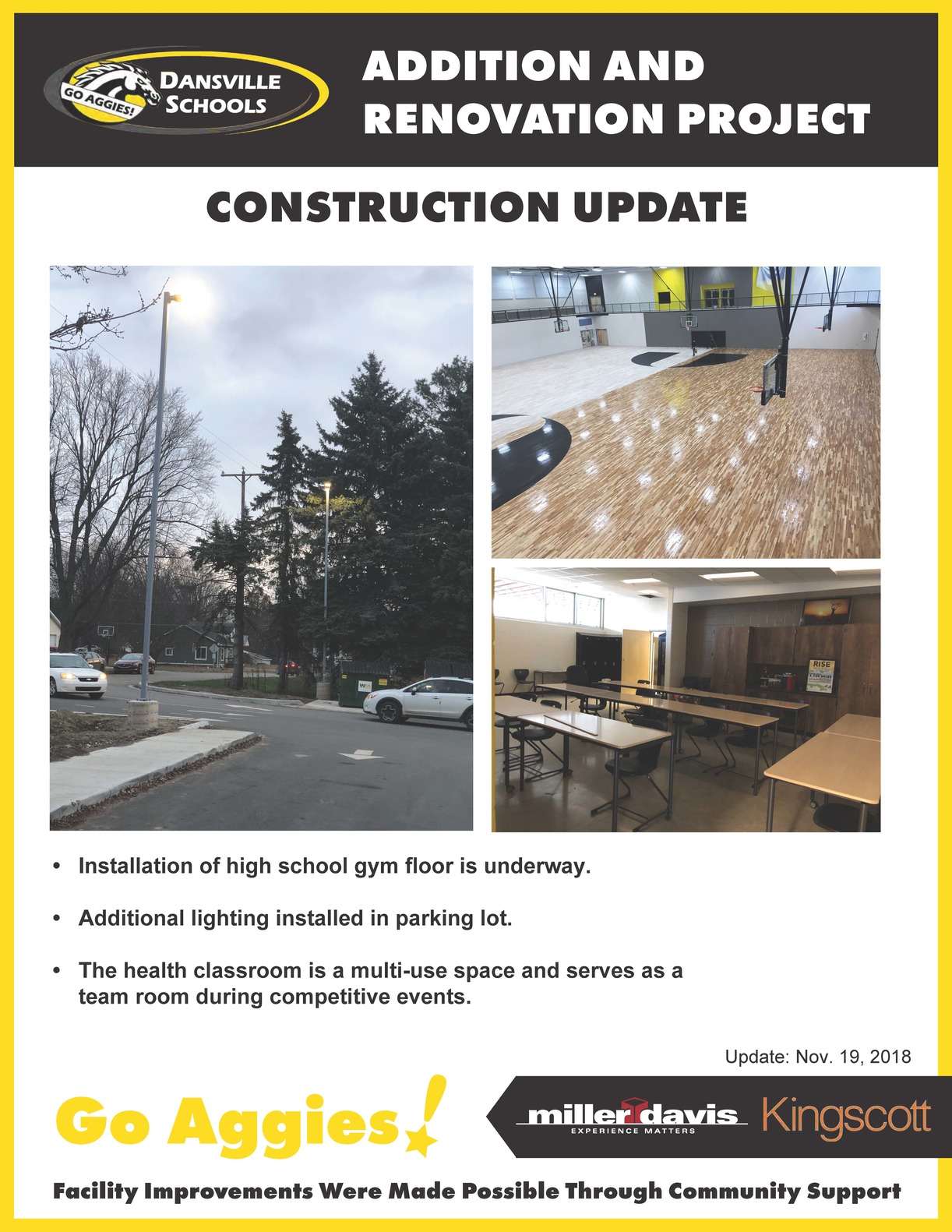 About Dansville
Dansville is a rural community located in beautiful southeastern Michigan, only 22 miles from the state capitol and the campus of Michigan State University.
Our economy is supported primarily by small business, agriculture research and production. The Dansville community is both school and family-centered, offering a high level of support from parents and citizens for the school and its efforts.
The K-12 school system offers the best of small and large school settings, in that each student is known personally by the staff while being exposed to a wide variety of educational opportunities.
Dansville has a strong academic and extracurricular program including AP classes, dual-enrollment opportunities, partnership with the Wilson Talent Center, art education, physical education, vocal and instrumental music, technology, athletics and a large number of other extracurricular clubs and activities.
A safe learning environment, a strong commitment to every student through the district-wide implementation of RtI (Response to Intervention), innovative grading and assessment practices as well as outstanding staff are all reasons the students at Dansville Schools are learning and thriving every day.
Aggie Family
Main Phone: 517-623-6120
Superintendent: ext. 3416
Fax: 517-623-6719
Elementary: ext. 7226
Fax: 517-623-6665
Middle: ext. 1104
High: ext. 1105
Call or Text Our Anonymous Tip Line at 567-694-5182 to report bullying or any suspected fraud.
Severe Weather
In the event of severe weather, Dansville Schools will follow the safety procedures outlined in our Crisis Communication Plan and work with local emergency personnel to ensure the safety of all students and staff.
Announcements regarding the status of the school and school-related activities will be made with the school-wide calling system and via:
WFMK
WHZZ
WILS AM 132
WILX – TV 10
WITL
WJIM
WJXQ
WLMI
WLNS – TV 6
WSYM - FOX47
WQHH, FM 96.5
WQTX (92.1 The Team)
WWDK (Duke FM 94.1)
WXLA AM 1180