Dansville Schools Education Foundation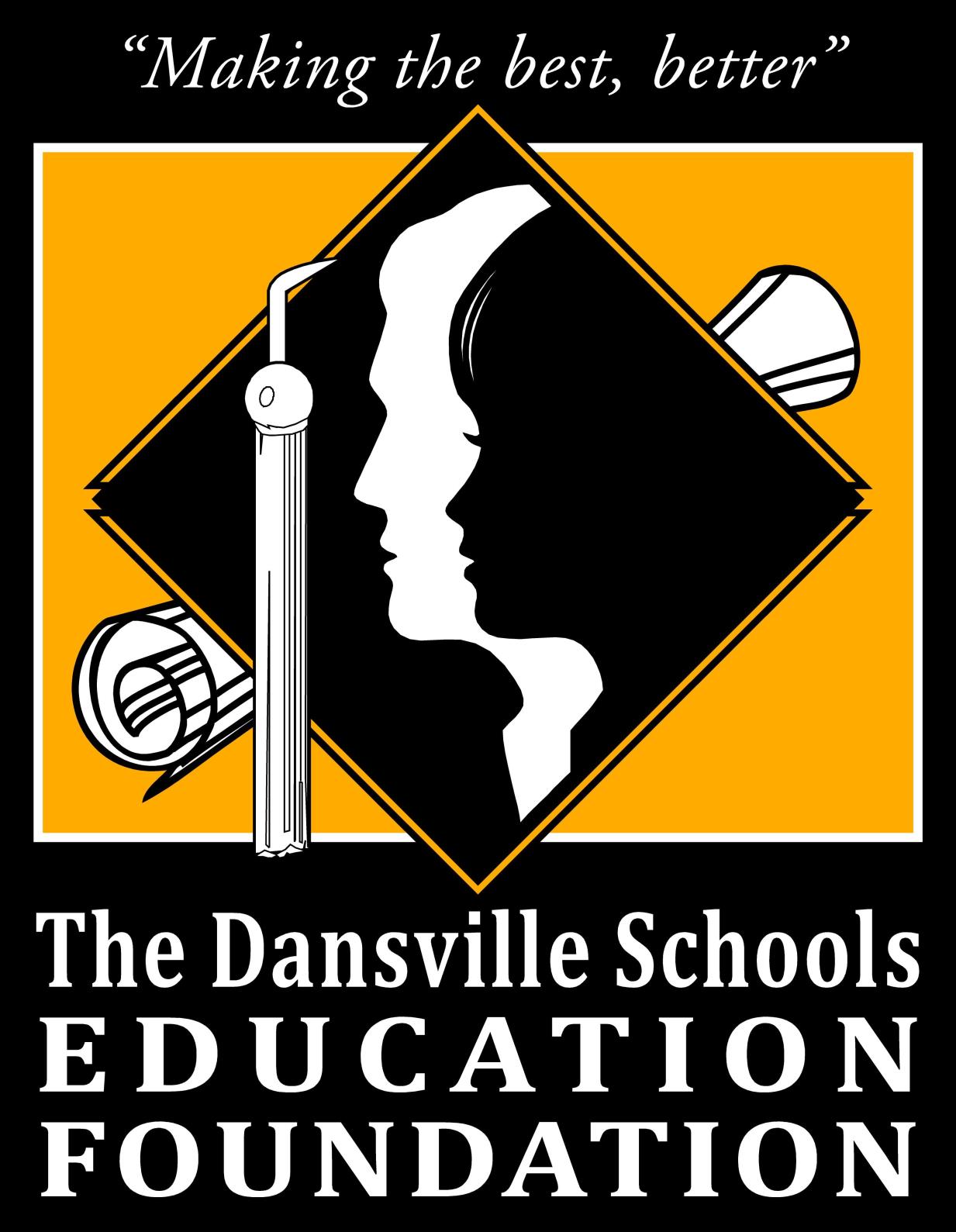 The Dansville Schools Education Foundation is a non-profit organization whose mission is to promote the quality of academic life by enhancing or initiating those programs which are not or will not normally be funded by Dansville Schools. While the Foundation is autonomous in organization and responsibility, it is its clear intention to pursue the above goals in close cooperation with the Dansville Schools Board of Education, administrators, teachers, students, alumni and community.
Nomination Forms

DSEF Distinquished Service Award_2018

Teacher of the Year Nomination Form
TO STAY UP TO DATE WITH WHAT WE ARE DOING, LIKE US ON FACEBOOK
The Dansville Schools Education Foundation was formed and granted its non-profit status in the summer of 2004. The Foundation encourages high academic standards and excellence in teaching by underwriting new and/or innovative programs that, due to budget limitations, the school is unable to fund. The Foundation is solely dependent on tax-deductible donations from the community. The Foundation is governed by a volunteer Board of Directors. Membership is drawn from the community-at-large. The Dansville Schools Superintendent serves an ex-officio member. The building administrators serve as advisers to the Foundation.
To date, the Foundation has raised more than $395,000 for the Dansville Schools!
2018 Board Members:
Tabitha Cox – Treasurer
Laura Doerr
Annette Karkau – Secretary
Becky Kuznicki
Jonie Muscott
Nancy Rotarius – President
Laura Smith
Michelle VanHartsvelt - Auction Chair
Contact us: dsef48819@gmail.com